Parents
Arizona Tuition Scholarships and Tax Credits
As a parent, you want the best for your child. What better way to set them up for a life of success, than by giving them a quality education from some of the best private schools.  Living in Arizona affords several opportunities for families to make this a reality for their children.
Our State promotes educational choice and is a national leader in the school choice movement. School Choice is a fundamental cornerstone of what makes our community and country great because it gives power to PARENTS to choose the best education for their children.
Applying
Common questions regarding the application process.
Can I fill out one form to be used for all my children?
Yes. Our form allows you to submit for more than one child.
Can I print the application and fax it to your office?
We only accept applications submitted online.    No hard copy paper applications are needed.
Do I have to submit an application if my child received a "student recommendation"?
Yes.    We need an application for each school year in order to determine eligibility.
Do you require tax return information to apply for a grant/scholarship?
It is NOT required, however if you want to include it you may. We suggest that you include any documents that can support your request for tuition assistance. This information is not disclosed to anyone except our committee and held in complete confidence.
How do I Apply / Re-Apply for a tuition Scholarship?
Login to the member dashboard.
Select the green "Apply Here" button.  If necessary, select the school year.
Update your income, student awards from past year, grade, school, tuition, and family household, etc
If transferring from an Arizona public/charter school you will need to complete and have signed the Public School Verification Form
When done, hit the Submit button and you will receive an email confirming it was sent
The application is reviewed by the committee monthly
If approved the parent receives an email award notice from Az4Education with the amount that will be sent to the school
How do I Edit/Update an existing Application?
Log into your member dashboard
Scroll down to My Applications section and find the application you want to edit.
If your application is "NotDone" or "Incomplete", you can "EDIT" by clicking the link on the right.
Update the information and hit submit when done.
Is your online document upload secure?
Yes!   We use SSL and a verified secure login for starters.   We cannot view or see your password which can only be reset and verified by you.    In addition, if you attached a document, like your tax return, it is deleted later.
What is a qualified school?
Qualified school means a nongovernmental primary or secondary school or a preschool for handicapped students located in Arizona that does not discriminate based on race, color, handicap, familial status or national origin, nor receive funding from the government (ie like a charter or public school).
What is a tuition scholarship based on?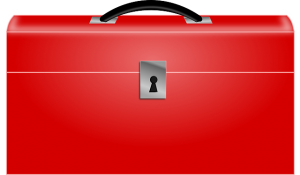 Az4Education awards tuition scholarships based on state defined eligibility requirements for the four (4) different scholarships.  This must include financial consideration and many other factors.
When do you approve and award tuition scholarships ?
Our committee will review every application each month during the first two (2) weeks of the month and if approved for funding, send a notice to the parent in the last two (2) weeks of a month when the funds are sent to the school.
Who can apply for a Scholarship?
To be able to apply and receive a scholarship from Az4Education, students must be enrolled in a qualified private school for (K-12) kindergarten through 12th grade.   This eligibility chart helps explains the various requirements for each of the four (4) types of scholarships.
Donations
Questions related to the individual donation process
Can I also take advantage of the other Arizona tax credits?
Yes.   Provided your total Arizona tax credits are less than your state tax liability.   Please consult with a tax adviser or CPA for clarification.
Can I also take the deduction on my Federal Tax Form?
In general, yes.  AZ4Education is a 501(c)(3) charitable organization. Please consult with your tax advisor if you are unsure.
Can I make tax credit donations to other programs?
Yes, provided the tax liability to cover it all.    We encourage you to consider the public school tax credit which is $200/$400 and the private school tax credit, but make sure the total of what you give is no more than your tax liability.
Can my employer participate?
Yes, if you employer approves.   You can setup so a part of your state taxes will be automatically deducted from your paycheck.  For more information, please contact us.
Do you allow student recommended donations?
Yes.  Recommendations are permitted, but they are not the only basis for determining a scholarship.     There are two restrictions on student recommended donations.
First, you cannot recommend your our dependent child.
Second, when making a student recommendation, you cannot swap with another family.
I am retired. Can I donate to AZ4Education and receive a tax credit?
Yes, provided you have a tax liability with the state.  To receive a tax credit and take advantage of the Arizona Scholarship Tuition State tax credit program, you must have an Arizona State income tax liability.   Please consult with a tax adviser or CPA before.
Is there a minimum donation amount?
No, there is no minimum amount required.
What is a student recommended donation?
A student recommendation is a donation to an STO that names a child.   Note you can not recommend your own dependent/child nor can you swap with another student/family.
What is employer matching?
Many of the companies in Arizona will match your donation.    If you have donated to a registered 501c3, your company may match that donation.  Simply talk with someone in HR to find out more.   You will need you donation receipt you received when you donated to our organization.
Tell others who are also donating that they can do the same… just ask if their employer will match their donation.   Let us know if you have questions or need assistance.
What is the most I can donate?
You can donate any amount you like.    However, we recommend you consult with a CPA/tax advisor as it really is about how much you can claim… which is the lesser of either your annual tax liability or the private tax credit limit for your filing status.   Anything over these amounts can be carried forward for 5 years or treated as a charitable deduction.
To see some examples of real world donations and how it works with your taxes, go here Tax Credit Examples
Where can I get the AZ Tax Forms 301, 323, 348?
Login
I forgot my username and/or password
If you forget your username and/or password, you need to reset your password.
Select "Member Login" menu
Press the "Forgot password/username?" link.
Enter your email when asked.
You will get a verification email shortly thereafter.
If you have not previously registered, use the register link to setup a new dashboard login.
Scholarship
Scholarship and grant award process
Can the tuition scholarship be used on anything else besides tuition?
The scholarship can only be used for that specific student tuition.  It can not be used for any other expenses.
Can we receive a scholarship from multiple School Tuition Organization's (STO's)?
Yes.   We even encourage use of STO's that can help your family.   If you do use another STO, make sure you read and understand their policies.
How does the scholarship award process work?
To be eligible for an Az4Education scholarship, you first must complete and submit an online application.  In the month following, the application will be reviewed by committee to determine funding amount.    If approved, you will receive an email notice when the funds are sent to the school.
When do you disburse funds?
Monthly.  We review all applications in the first 2 weeks of the month and award in the last 2 weeks of the month.