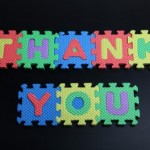 It is hard to believe that another tax season has come and gone! This is our third season and third year as an Scholarship Tuition Organization (STO). We would like to share a big thank-you to everyone that we have talked, emailed or even our website has had interactions with. Because of all of you, we are very happy with our overall progress to date. This year has been something special – well, our fiscal year is actually over 6/30/2013 (we still have a couple of months).
As we are sitting down this week to plan out next fiscal year, we like to reflect on how last FY2012 was.
Our continued growth in number of donations and total dollar amounts – again more than tripled year over year. We are a small STO, but this growth rate is very promising and has all of us excited for the future.
We developed partnerships with many schools. Getting out and meeting the schools and their staff has been difficult at first. We truly enjoy getting out and discussing everything from STO, private education and how things are going overall. Any topic is open! We are looking forward to doing more of this!
We have added many new automated features to our Az4Education web tools. Become a member and see!
We have started to get out and meet CPA and Tax Attorneys. Again, we are just starting to do this. We would love to do more. So, if you are a CPA or Tax Attorney, please don't hesitate to contact us. We would love to discuss with you our STO, mission, vision and how we operate.
Lastly, but by no means least! We are starting to build our Az4Education Community! To our board and members this is something that we all are excited about. Adding parents, students, schools, and businesses to Az4Education to really strengthen our mission and vision. Work on providing outstanding upfront customer service to everyone. Providing tools and helpful information to help parents and schools to keep their educational choice a reality. We will continue to develop and communicate to our members those developments. If you are not a member today – please join!
We want to personally thank everyone again, that donated during this fiscal year! Our grow is directly related to you generous donations to help keep a students (and families) school choice a reality.
With the increase in donations, this will make June 2013 even more special for us. We get to award more scholarships than ever before. We truly will not be able to help everyone, but we will be significantly helping more families this year!our confidence in us. We want to continue this relationship for many years to come. You folks are awesome…
Please continue to stop by our website for more information. We will try to limit the email blasts as much as possible, but sometimes our excitement in what is going on, gets the better of us – we just have to tell the world. If you have a question – let us know. That is what we are here for… Helping with the education of tomorrow!
Image courtesy of: Copyright (c) 123RF Stock Photos